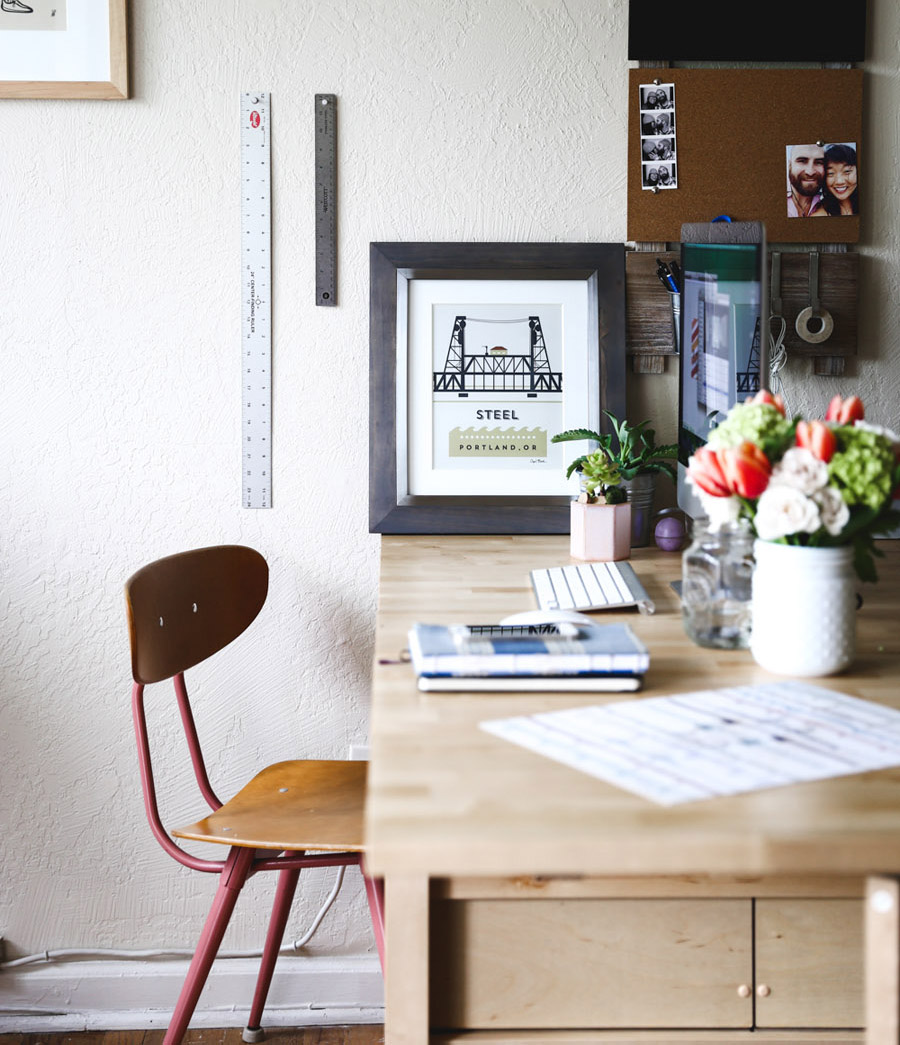 I am April Black, owner of April Black [Co.]  I'm based in Portland, OR where I illustrate art prints and stationery. I grew up in Ohio before relocating here in 2009. As an artistic goal, I started a "Make Something Every Day Project" in 2012 where I challenged myself to design a new graphic illustration every day of the year.  The project began as a personal goal, and it ended up evolving into my brand of developing paper goods and more.
I believe in a simple approach, with a strong emphasis on illustrated elements offering art prints, stationery, tote bags, t-shirts and various gift items.
I'm a designer and illustrator with a love for nature, riding bikes, good design, dogs, music, pop culture, yoga. I live in a humble apartment where I practice my craft alongside my husband, two dogs and cat.
If you are a retailer interested in opening a wholesale account, please drop me a line for my latest wholesale catalog.
Noun

3300 SE Belmont St, Portland, OR 97214
(503) 235-0078
Hours M-Sa 11-7 Su 11-5

Tender Loving Empire (ALL LOCATIONS)

525 NW 23rd Ave, Portland, OR 97210
(503) 964-6592
412 SW 10th Ave, Portland, OR 97205
(503) 243-5859
3541 SE Hawthorne Blvd, Portland, OR 97214
(503) 548-2927
Hours 10-7 Daily

BOYSFORT

902 SW Morrison St, Portland, OR 97205
(503) 567-1015
Hours M-Sa 11-6 Su 12-5
Crafty Wonderland

808 SW 10th Ave, Portland, OR 97205
(503) 225-9097
Hours M-Sa 10-6 Su 11-6

West Elm Portland

1201 NW Couch St, Portland OR 97209
(503) 224-4480
M-Sa 10-8 Su 11-6

Therapy Stores, Inc

8641 N Lombard St, Portland, OR 97203
(503) 289-1949
Hours 11-7 Daily

Collage Annex

1607 NE Alberta St, Portland, OR 97211
(503) 432-8163
Hours 10-6 Daily