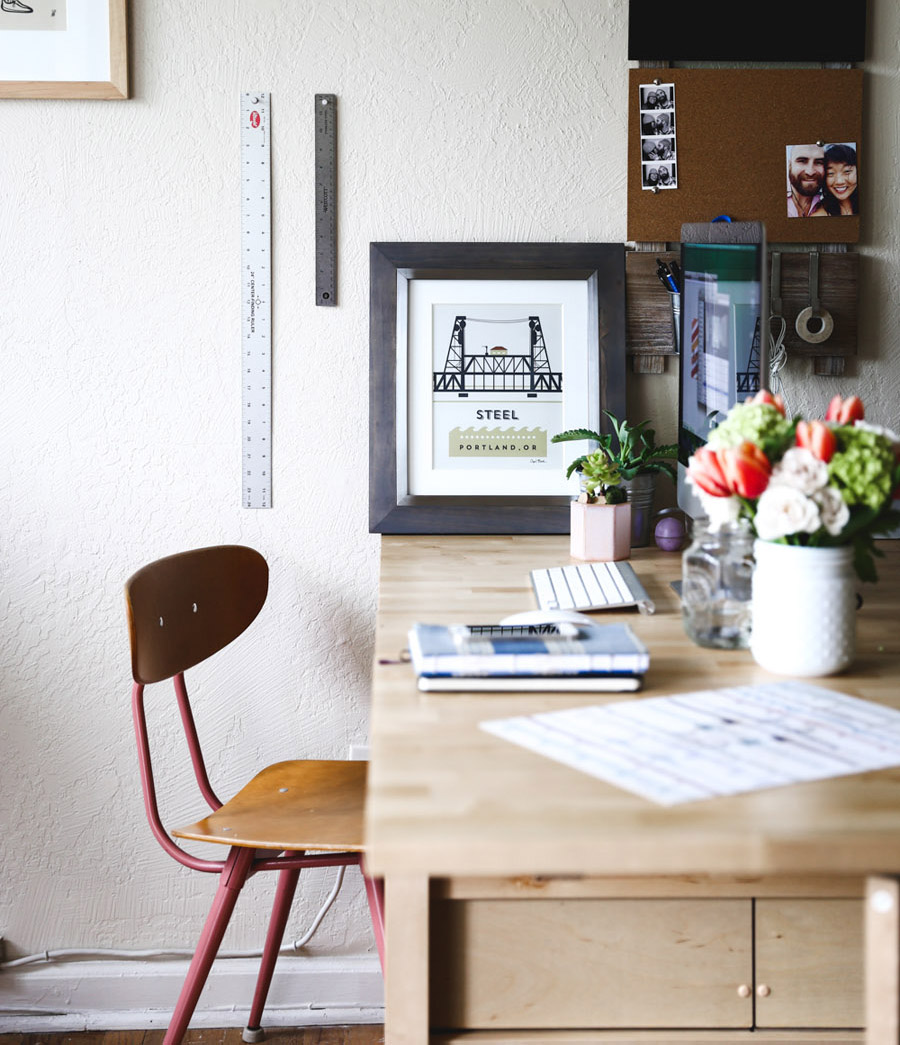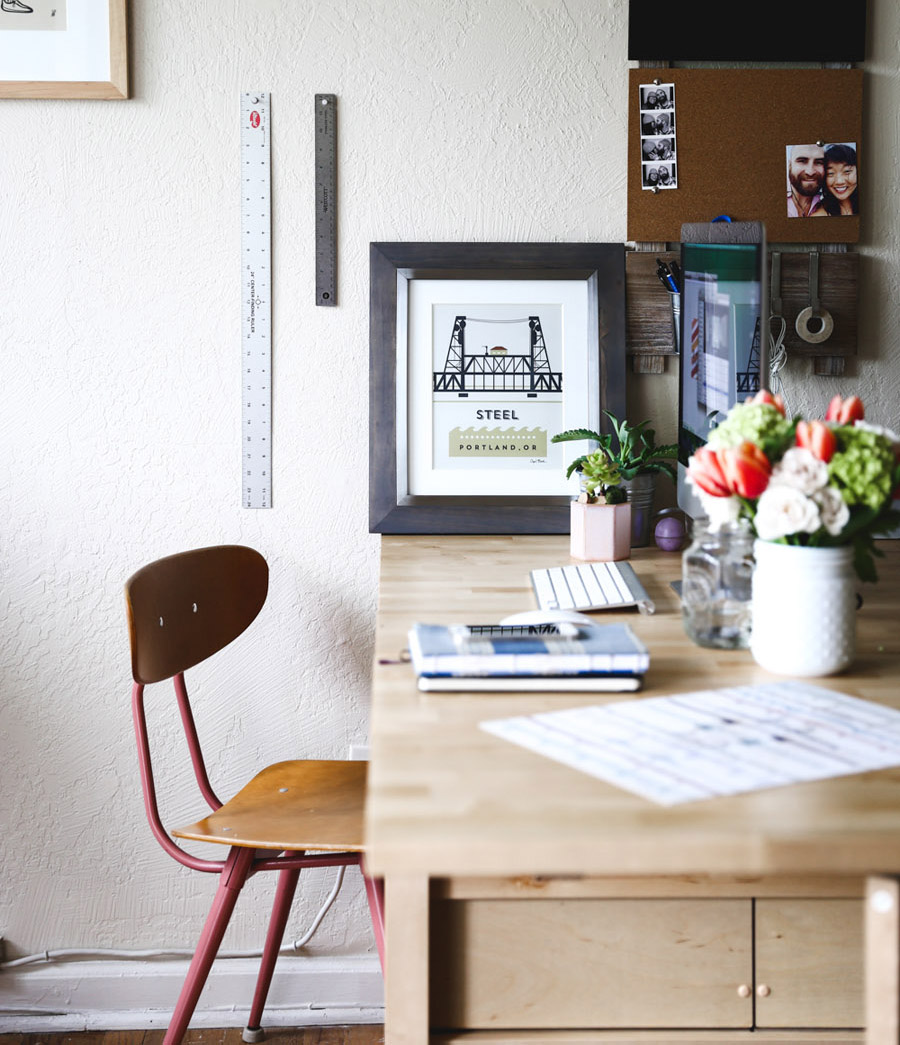 I am April Black, owner of April Black [Co.]  I am based in Portland, OR where I illustrate art prints, stationery and other branding components.
I believe in a simple approach, with a strong emphasis on illustrated elements— offering art prints, stationery, tote bags, t-shirts and various gift items.
I am a designer and illustrator with a love for nature, riding bikes, good design, dogs, music, pop culture, yoga. I live in a humble apartment where I practice my craft alongside my husband, two dogs and cat.
I grew up in Ohio before relocating here in 2009. As an ambitious, artistic goal, I challenged myself to start a "Make Something Every Day Project" in 2012 in which I challenged myself to design a new graphic illustration every day of the year. This project evolved into a personal goal that inevitably formed my personal design aesthetic.
If you are a retailer interested in opening a wholesale account, please drop me a line for my latest wholesale catalog.
e: aprilsjblack@gmail.com
Noun

3300 SE Belmont St, Portland, OR 97214
(503) 235-0078
Hours M-Sa 11-7 Su 11-5

Tender Loving Empire

7241 SW Bridgeport Rd, Tigard, OR 97224
(503) 747-7129
Hours M-Sa 10-9 Su 10-8 
Ecru Modern Stationer

518 SW Yamhill St, Portland, OR 97204
(503) 668-0790
Hours M-Sa 10-6 Su 11-5
1215 NW 11th Ave, Portland, OR 97209
(503) 227-2611
Hours M-Sa 10-7 Su 11-5

Crafty Wonderland

808 SW 10th Ave, Portland, OR 97205
(503) 224-9097
2022 NE Alberta St, Portland, OR 97211
(503) 281-4616
Hours M-Sa 10-6 Su 11-6

Presents of Mind

3633 SE Hawthorne Blvd, Portland, OR 97214
(503) 230-7740
Hours M-Su 10-7
Made Here PDX

40 NW 10th Ave, Portland, OR, 97209
(503) 224-0122
Hours M-Su 11-6
Therapy Stores, Inc

8641 N Lombard St, Portland, OR 97203
(503) 289-1949
Hours 11-7 Daily 
The Arrangement

4210 NE Fremont St, Portland, OR 97213
(503) 287-4440
M-Sa 10-6 Su 11-5

Redux Boutique

811 E Burnside St. #116 Portland, OR 97214
(503) 231-7336
M-Sa 11-7

 

Su 11-5

North & East Co.

242 E Main St, Ashland, OR 97520
(541) 285-1433